Do You Have A Bucket List? Let's Put Something On Our Summer Bucketlist!
Hey Babes!
How cliche' right? No one really makes these, right? Wrong!
There was a point in my life where I lost all motivation. Motivation for life and for living altogether. It was a really dark place for me. I allowed the horrible incidents in the world to be embedded in my head. It made me depressed and sad for the future.
Here's a video I made for it if you're interested in knowing more about what caused my depression, how bad it got and how I overcame it, you can watch it here:
You Can Take A Look At It Here!
On a brighter note, after I got over it and prayed IMMENSELY, I needed to get excited. Excited about life again. Soooo, I successfully made a bucket list using the iWish App. No, this isn't a sponsored post. LOL. As I was typing things I've always wanted to do in my life, I figured it had to be easier and more convenient than this. So, I looked up some apps & as I was trying a few out, iWish was the best so I stuck with its& it has been the best thing. The combination of their suggestions and my own suggestions, I have a bucket list of over 500 things. I absolutely love it!
Just a few things as to what's on my Bucketlist is:
is one of the tasks on my Bucketlist.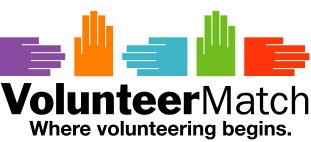 Joining Volunteer Match.org...
is another task on my Bucketlist.
To create one is another task on my Bucketlist.
... I'm Thankful For another Task on my Bucketlist.
Creating one is yet another task on my Bucketlist.
So, As you can see, I have quite a list of tasks to accomplish before I kick the bucket. All things I'm actually looking forward to.
Thanks so much for reading my Blog Post..
I hope a peek into my Bucketlist has inspired you to create one of your own!
500 things can be extreme so being that Summer is around the corner. What would be ONE thing you'd want to accomplish this Summer? Something you can add to your Summer Bucketlist.
Until The Next Blog Post,
Heaven Signing Out...
Instagram: HeavenTheQuaintrelle
SnapChat: HeavenBendel